Community Banks Do More To Help Grow Your Business.
We continuously focus on the needs of our business customers — they are the backbone of the community we proudly serve.
We partner with Fitech to provide solutions and services that best fit your needs.
Fitech is a leading payment technology company that delivers a wide range of payment solutions and payment-integrated softwares that allow you to process transactions in-store, online, and on-the-go.
Customized Payment Solutions
Virtual Terminal
Turn your computer into a credit card terminal—no special equipment needed to accept payments remotely. 
Features include:
Online payments & reporting
Recurrent payments
Invoicing
Online Payments
Allows you to sell products and services on your website with a customized payment page.
Give your customers:
A customized checkout experience
An easily accessible way to pay
Text to Give
Nonprofits can accept donations anytime, anywhere. Supporters can text a keyword and donation amount to a designated phone number.
It's fast, easy and secure.
Point of Sale
Retail transactions in person or online are easy with our POS solutions. Enjoy inventory management and reporting analytics at your fingertips.
Features include:
Loyalty programs
Employee time management
Cloud-based reporting analytics
Mobile
Forget cash and checks. Accept payments for goods and services through your tablet or cell phone. Convenient and secure.
Benefits include:
On-the-go pocket-size design
EMV chip or mag-stripe
Android and Apple capability
Terminals
Expand payment options for your customers with a credit card terminal. 
Choose from a wired connection at the front counter or a wireless device that moves with you.
Integrated Software Solutions to Take Your Business to the Next Level
Retail
Use in-store or take advantage of the online ordering and invoicing capabilities to increase sales, manage inventory, and collect customer data. Time clock, loyalty programs, and salesperson tracking are just a few of the amenities.
Restaurants
Our restaurant-specific POS system is small enough to fit in any space, but powerful enough to run the full house. Save both time and money tracking orders, managing inventory, and balancing food costs.
Ecommerce
Utilize one of our numerous payment solutions to build out a custom checkout experience online, no matter the industry. Advertise products, receive orders, or take reservations.
Medical
Boost your account receivables with our payments solution for medical, dental, and veterinarian offices. Accept payments via text/SMS, in person, online or over the phone. Set up pre-payments and recurring payment plans.
Local Municipalities
Government entities can eliminate processing fees via the Service Fee model.
Payment acceptance in-office, online, & via IVR (bilingual)
Rapid account onboarding
Next-day funding
Realtime online reporting
Software integrations
Churches & Non-Profits
Streamline payments to increase giving, engage and grow your community, and maximize business efficiency. Accept payments via:
Text/SMS
QR code
Mobile app
Website
Value Added Services
Meet or Beat Pricing¹
If we cannot meet or beat your current processor's effective rate, you will receive $500.00 in the form of a Visa gift card
To see how your current rates compare, please provide us with your last two months of merchant statements
Layers of Support
Our dedicated Account Representatives help you identify the right products for both your business model and goals
Our 24/7/365 Customer Support answers most calls in less than 30 seconds so you can get back to running your business
The Loss Prevention team continuously monitors transactions, addressing activity that appears risky or fraudulent
FirstView Portal
Access your transaction activity and more on Fitech's merchant portal. 
Detailed and summary reports
Daily deposit/ACH reports
Chargeback and retrieval request reports
Merchant statements
Account maintenance and annual tax forms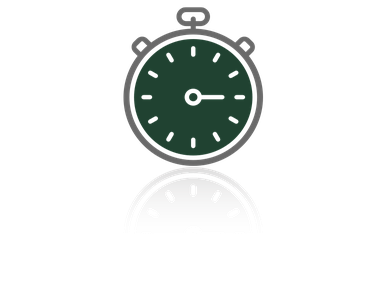 Seasonal and Rental Programs
Deactivate your payment processing during your inactive months to save money
Use a card reader for short-term rentals and annual special events
About Fitech
Just like the financial institutions we serve, Fitech is committed to helping small businesses succeed. Since our founding in 2008, we have been investing in payment technology to meet the evolving needs of our customers. Our innovative solutions are surpassed only by our superior customer service.
1Minimum monthly process of $2,500.00 required. Processing statements must be from the trailing 12 months. Funds paid by Fitech in the form of a Visa gift card and mailed to your business address within 30 days following statement review. Offer excludes franchise merchants.
May be subject to additional terms and requirements to receive $500 .